What makes the LIFE Marriage Retreat the best in the business?
The easiest way to describe the depth of the Retreat experience is to revisit the components that LIFE has pioneered in creating their profoundly effective Training Retreat programs: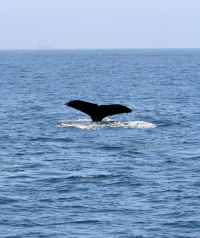 Time. The couple who can arrange their busy lives and demanding schedules to spend four-days together with LIFE will be abundantly rewarded by the results they achieve. We help couples to not only spend time together, but also assist them in making every moment of that time meaningful and memorable. This leads to a new level of connection and a sense of purpose in the relationship that accommodates the adjustments and changes that will bring the marriage to an entirely new level.
Place. As an example, our San Diego location is a beautiful private beach house overlooking the blue Pacific where dolphins play and seals frolic. From your wonderful dining experience to your own private bed and bath suite, every part of the lovely home says "Welcome, rest your weary hearts in this place of peace." It is our consistent experience that the same curriculum and processes delivered in the midst of nature with opportunity for reflection in a setting of peace and beauty will always be more productive and life-touching than in lesser venues. Learn More about our Locations.
Training and Curriculum. Experiential training, recognized as the most effective, as well as most engaging and enjoyable training methodology for marriage and family relationship enhancement, forms the core of the LIFE Training experience. It also happens to be the most demanding training to deliver but is always worth the extra investment. Further, while spontaneity and instinct on the part of the trainers and facilitators are crucial to success, they must rest on a firm foundation of processes and curriculum developed and delivered according to sound teaching/learning principles. Gerry Dye has led development and delivery of experiential trainings that have been used on five continents and in more than 45 countries, and the Retreat experience is the best he and LIFE have ever offered. Learn More about our Curriculum.
Personal Support. LIFE is all about lasting change and ongoing relationship growth. We work with only a few couples per Training Retreat, and also host highly effective private one-on-one Marriage Retreats for couples looking for a particularly focused experience. For our small group Retreats we have developed the perfect mix of group and private sessions and activities, allowing couples to benefit from the synergy of fellow travelers on the relationship path, while also providing the individual focus that encourages each couple to move steadily toward their personal and unique objectives. Fewer people translate to more time spent with each couple in personal and private sessions, assisting them to implement the principles and skills according to their specific challenges and opportunities. This personal focus continues following the Training Retreat as your Trainers will continue working with you through a series of highly productive and supportive telephone coaching calls. Learn More about our Coaching.
Commitment. Your commitment to take your relationship to higher and happier ground is the indispensable ingredient that assures your success. LIFE adds our commitment to serve you and your marriage to our fullest capacity. We will be there for you.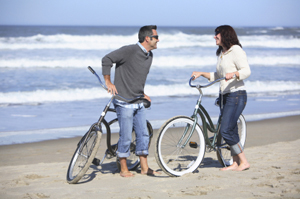 What you are now considering for your relationship can be one of the watershed moments of your life and relationship. Make the decision that there will be no half measures, no shoddy first-aid. Commit yourself to the higher and happier ground that you deserve and move forward. We look forward to serving you and your relationship!
---