Save Your Relationship at a 
Florida Marriage Retreat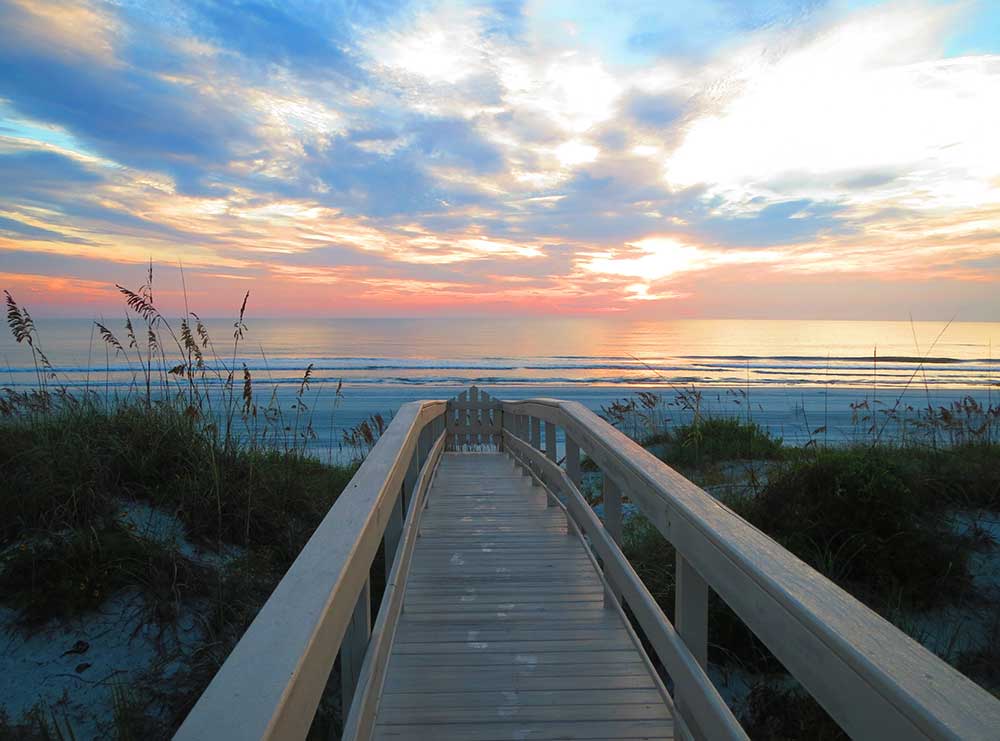 Regardless of the state of your relationship—whether you are suffering from a loss of trust, poor communication, lack of intimacy or simply feeling disconnected—you should consider a Florida marriage retreat. St Augustine, Florida is the newest addition to our LIFE Marriage Retreat locations. All of our locations are selected with our couples in mind to maximize their potential for healing and growth, and St Augustine, Florida is no exception.
We have found over the years that it really makes a difference while working on your relationship to be in a beautiful natural setting where you can feel safe, calm and relaxed. Where better to find that beauty and peace than in St Augustine, Florida where the locals refer to it as "the best kept secret on the East Coast". Come, discover for yourself "the best kept secret" while you work on your relationship.
What you can expect from a LIFE Marriage Retreat
A LIFE Marriage Retreat offers its attendee's the opportunity to start anew on a solid foundation. It's unique approach balances, learning, experiencing, and counseling to customize the retreat to the specifics of your relationship. You can expect to:
Learn the fundamental principles of relationships and the necessary skills to apply them.
Experience activities that are fun and challenging, yet profound in their learning application.
Participate in unique and highly effective private counseling sessions with experienced and caring professionals.(This is not group therapy. All counseling is private)
Receive Pre and Post Retreat Coaching Calls.
Additionally, you will experience and enjoy the all-inclusive aspect of our marriage Retreats with your own private bed and bath suite in a beautiful house, an amazing dining experience, and the freedom from day to day distractions that would otherwise strain your relationship. It is the all-inclusive nature of our retreats that will allow you to step away from your daily routine and into the peaceful and safe environment that your relationship needs in order to heal and grow.
Mentored by LIFE Facilitators
LIFE marriage retreats are a cut above the rest because they are based on proven and unchanging principles that lead to long term marriage success, and each couple will be mentored throughout the experience by our counselors who are featured authors on the Tony Robbins blog. Below is a small sample of what couples learn:
Communication. How to communicate in a safe, meaningful, and enormously productive way. Couples practice the skills and principles while at the retreat so they are ready to use them at home.
Perspective. True healing occurs in relationships as the two individuals feel heard and understood. This is made possible as they learn to express understanding through validation and empathy.
Accountability. Couples feel empowered and hopeful as they embrace the principle of accountability and let go of pain and resentment.
Couples learn how to use these and other key principles to solidify their relationship on a strong foundation, and then nurture it as it grows to new heights.
As you consider your options, don't settle for a one size fits all seminar. Your marriage is worth the investment of a Florida marriage retreat, LIFE Marriage Retreats awaits you in St Augustine. There you will find hope, safety, peace, and progress.
Don't wait to book your spot. Register for a LIFE Marriage Retreat today, contact us here with questions, or call us at (877)376-7127.