Why LIFE Marriage Retreats Are a Life-Changing Option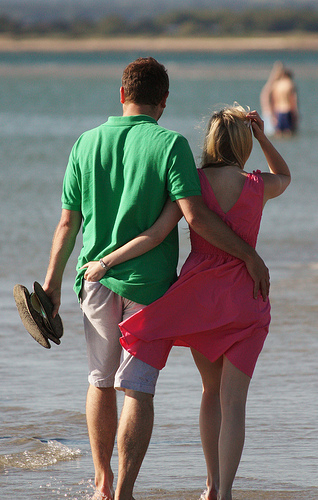 You and your spouse have hit a wall in your marriage. Both of you are unhappy, and that could be due to complacency, eroded trust, unresolved resentments, communication issues, or many other factors. Whatever the problem may be, you both want to find a way to change things—to make them better. Perhaps that's why you've been searching for marriage counseling. San Diego seems to have some good counseling options, but you just don't know where to go to get the best program suited to your specific needs. You want to find something that will immerse both of you into a counseling experience that's transformative and life-changing.
Fortunately, there is an option like that out there: LIFE Marriage Retreats. A LIFE Marriage Retreat is similar to marriage counseling in that the main focus of the program is to reunite two people who have lost the spark of relationship peace and connection. Other than that, there are few similarities. So why is a LIFE marriage counseling retreat a life-changing option that you should seriously consider? Here are some reasons:
Four-day immersive retreat in a beautiful and peaceful location to help eliminate stress and distractions
Perfect combination of training, private sessions, exciting experiential activities, and relaxing free time
Located in San Diego (among other breath-taking spots) where the climate and vistas are conducive to healing, growth, and change
Attendance is limited to just a few couples to maximize personal attention
All-inclusive pricing covers accommodations, meals, training, private sessions, all activities, and post-retreat support at one fair price
One-on-one sessions with counselors help couples apply new principles and skills, leading to resolution of issues and the building of a shared vision for the relationship
If you've been trying to find the best marriage counseling San Diego offers, you no longer need to keep searching. LIFE Marriage Retreats are the best form of marriage counseling Southern California has to offer. According to one Retreat participant who had tried traditional marriage counseling and found that it did not work, LIFE Marriage Retreats were what he and his wife needed. The following quote is directly from him:
"We had tried traditional marriage counseling without success. In fact, it seemed to make things worse. I was almost dragged to this Retreat with my heels firmly planted in the ground. Now, following the Retreat, I can't wait to recommend it to friends and family. The location, accommodations, and program were all perfect and just what we needed." –Rick, California
You will find relationship-changing experiences and support in a LIFE Marriage Retreat. San Diego is where LIFE Marriage Retreats began and it remains one of our most popular retreat locations, which means spots fill up fast. The LIFE program is designed to expedite relationship growth and create lasting positive change by focusing on key principles and skills.
What Are Some of the Principles and Skills LIFE Counselors and Trainers Focus On?
One of the factors that set LIFE Retreats apart from other couples counseling Los Angeles programs is our focus on certain principles and skills that serve as the foundation of a relationship. By putting these principles and skills into practice through experiential activities and in private sessions with counselors, couples develop a deep understanding of how to apply them in their daily lives. Some examples of such principles and skills include:
Principles
Trust and trustworthiness
Accountability
Perspective and Empathy
Justification and its dangers
Forgiveness (and overcoming resentment)
Commitment
Skills
Communication and Emotional Connection
Problem solving
Relationship management
Influence vs. control
Consciousness and awareness
Planning
These principles and skills, learned and applied in an environment of healing and support, truly help couples address differences, resolve issues of resentment and trust, and save their marriages. Instead of looking for relationship counseling Los Angeles has to offer, start looking for a couples retreat. San Diego and LIFE are waiting to welcome you with perfect beaches and healing atmosphere.
What is Experiential Training?
Experiential learning at a LIFE Retreat delivers powerful growth experiences. Experiential training is another name for hands-on activities couples engage in as part of a LIFE Marriage Retreat. These activities are:
Techniques that allow couples to experience and practice the principles and skills they are learning, leading to "ah-hah" realizations of how principles such as communication, trust, and accountability show up in their relationship
Enjoyable, hands-on experiences that build naturally on one another
Moments that go beyond simple intellectual understanding to life altering change
Fun and exciting activities that couples would enjoy participating in if they were simply on vacation
You won't find these types of activities in a Los Angeles marriage counseling session. In fact, you won't find these experiences at any other couples counseling retreat. Los Angeles is and other Southern California areas are fortunate to be within a short drive of a LIFE Marriage Retreat. If you and your spouse are truly looking for a change in your marriage, LIFE can help you. There is hope for love and redemption in your relationship.
How Do Couples Maintain Strength and Hope Post-Retreat?
At LIFE we recognize that you are looking for lasting positive change, not just a temporary "fix "for your marriage. Included with every LIFE Retreat is our AfterCare program, focused on helping couples continue the direction and strength they gained during the retreat once they get back to normal life. This is one of the many things that other couples retreats Southern California offers can't match. LIFE will continue to serve and support you after the retreat.
Unlike traditional marriage counseling, LIFE offers an AfterCare Program that allows coaches/counselors to continue working with couples.
In the months following the retreat, couples work with their LIFE coaches to maintain accountability for the goals and visions set during the retreat.
The foundation of principles built at the retreat provides a clear compass for counselors as they continue to give direction and guidance.
This continued guidance ensures lasting positive growth and change in relationships.
If you are seeking this level of support after your retreat, you won't find it at any different marriage counseling retreat Los Angeles offers. The same goes for San Diego marriage counseling. The training and counseling you receive at a LIFE Marriage Retreats are unique to this program. You won't find another retreat or counseling session quite like it.
Why is San Diego a Great Location for LIFE Marriage Retreats?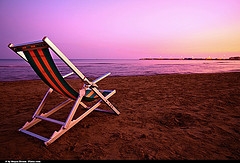 If you've been searching for marriage counseling Los Angeles, CA, has to offer or even if you're searching for Christian marriage counseling, Los Angeles offers many options. However, if you're searching for marriage retreats, San Diego is an even better place to look. Why?
The climate is sunny and warm year-round
You're on the beach and immersed in peace and harmony conducive to healing and change
There are enjoyable activities to engage in whether as part of the Retreat or during your free time
You'll feel the relaxation of the overall atmosphere help calm personal and relationship stresses
If you and your spouse are seeking to eliminate the tension in your relationship, what better way to do that than to attend a LIFE Marriage Retreat in a beautiful and peaceful location? Location does matter, which is why LIFE chose San Diego as one of its prime retreat locations. Let relaxation and peace fill your soul. It's possible when you're in San Diego at a LIFE Marriage Retreat.
Book a LIFE Marriage Retreat Today
If you're truly interested in attending a marriage retreat instead of marriage counseling, San Diego and LIFE Marriage Retreats welcome you. Looking for marriage counseling Los Angeles programs that may or may not be effective for you might not be your best option. Give you and your marriage the gift of a lifetime by booking a marriage counseling retreat with us. Contact us at (877) 376-7127 today or visit lifemarriageretreats.com for more information about how you can register for one of our retreats.