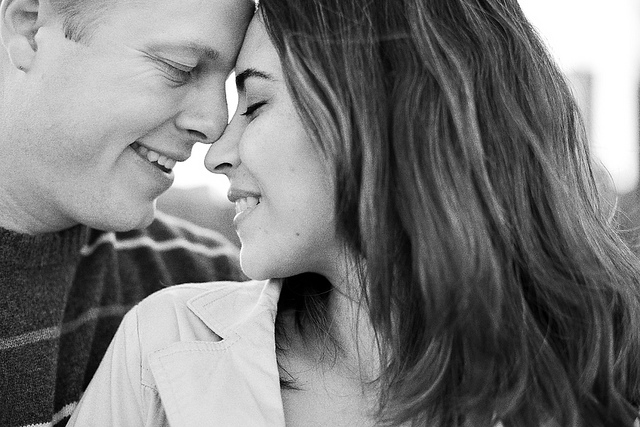 Marriage is the foundation of any healthy society. Perhaps that's why so many couples seek help from marriage retreats, marriage and couples counseling, and marriage couples therapy—they know it's important, and they're doing what it takes to save their marriages. Why is marriage so vital to society? It boils down to the fact that marriage is a selfless act. It's giving yourself to someone else and becoming one. It's a life-long commitment that restrains self-centeredness, self-indulgence, and self-gratification.
If such an institution promotes the development of selfless characteristics that aid spouses in building strong families and raising honest, good children, why wouldn't it be vital to a healthy society? The following statistics are further evidence of the importance of marriage in society:
Children who live in homes with two married parents are 44 percent less likely to be physically abused, 47 percent less likely to suffer physical neglect, 43 percent less likely to suffer emotional neglect, and 55 percent less likely to suffer some form of child abuse.
Wives are 30 percent more likely to rate their health excellent or good than single women of the same age.
Married women (and men) are less likely to suffer long-term chronic illness or disabilities than single women.
Single men have almost six times the probability of being incarcerated as married men.
Men who live with their biological children are more involved in the community and service organizations, more connected to their own siblings, adult children, and aging parents.
Fathers living with their children invest more hours per week in work and careers than non-fathers.
We need to promote and protect marriage to secure a healthier society. That's why it's important that couples who are on the brink of divorce attend marriage couples retreats or marriage couples counseling to ensure they're doing everything they can to save and protect their sacred union.
Ways to Find Hope for Your Marriage
On that note, how do couples that are experiencing deep relationship turbulence keep their marriages from ending in divorce? Looking for answers on "how to save my marriage" is difficult. While there's not one solution to fix all problems, there are marriage tips you can follow, such as the following:
Attend a LIFE marriage retreat. What is a marriage retreat and why should you attend a LIFE marriage retreat? LIFE couples marriage retreats offer hope to couples experiencing relationship trauma through four days of one-on-one counseling sessions, hands-on experiential activities, and relaxing free time. Couples who attend LIFE's marriage counseling retreat experience better communication, deeper intimacy, renewed trust, and hope for a brighter future.
Remember what brought you together when you first met. Think back to the qualities and attributes you saw in your partner. Doing this will help soften a portion of your heart. It will help remind you that there was love and trust between you in the past and that there's hope for love between you in the future.
Find small ways to be affectionate. If you're at the point in your marriage where intimacy has significantly declined, it can be difficult to think about even holding hands. However, don't underestimate the power of a simple touch. Break through the walls that have been built, rest a hand on your spouse's arm for a moment. A gesture as simple as this can make a difference.
Be open and honest in kind and patient ways. Keeping secrets in a marriage only destroys it. Don't lie, be transparent. You can't build a relationship full of trust, integrity, and warmth if you're not being honest with each other.
Stay away from pornography. Pornography destroys marriages and families. It gives the viewer an unrealistic view of intimacy and will lead him or her down a path of addiction and possible infidelity. Pornography also thrives in secrecy, which goes against the rule of relationship honesty. If your spouse has an addiction to pornography, know that there's hope for recovery and reconciliation.
Find ways together to nurture your spiritual sides. Research indicates that couples who regularly attend spiritual-based services together have a substantially lower divorce rate than those who do not. If you and your spouse are not of the same faith, take some time to discuss whether spiritual development or religion are important in your marriage. Couples who practice the same religion tend to be more united in their life's goals and visions. Look for ways that you can both commit to your faith.
Focus on finding ways to serve each other. One of the many things you'll learn at a marriage enrichment retreat is that service is the greatest expression of love and will help break down the walls that have grown between you. Look outside of yourself and focus on what needs your spouse has that you can help fulfill. You will find that care and service will help heal the wounds of your relationship.
Work on improving yourself rather than trying to change your spouse. Instead of dwelling on all the things you wish your spouse would change, focus on what you can change about yourself. You're not perfect either, and there are undoubtedly certain things in your character you can improve. You may find that when you start to change yourself, your view on your spouse's perspectives may also start to change.
Why LIFE Marriage Retreats Give Couples Hope
For couples that are experiencing serious marriage-threatening issues, a LIFE couples counseling retreat may be the answer. At a LIFE marriage retreat getaway, couples learn how to safely communicate their feelings and perspectives about difficult topics; and four days spent together focused on their marriage will allow the opportunity to reconnect. Other benefits of attending LIFE marriage relationship retreats include:
Three beautiful retreat locations that are peaceful places promoting relationship healing and renewal
All-inclusive pricing allows couples to focus on each other rather than expenses
Experiential activities give couples hands-on learning experiences that create "ah-hah" moments regarding principles such as trust, communication, and accountability
One-on-one sessions with caring and experienced counselors allow feelings to be shared and understood
The LIFE AfterCare program keeps couples on the right track through follow up with counselors helping them remain accountable for their goals and visions
LIFE offers some of the best marriage retreats you will ever find. Join us at a LIFE marriage retreat and find the path to save your marriage.
Call LIFE Marriage Retreats Today to Book Your Retreat
If you've been searching for marriage retreats that will positively affect your struggling marriage, you've come to the right place. LIFE Marriage Retreats offers activities, counseling sessions, and all-inclusive pricing packages that you won't find anywhere else. The marriage counseling Los Angeles offers, and even the marriage counseling San Diego offers, don't compare to what LIFE Marriage Retreats offers. Contact us to book your retreat today by calling (877) 376-7127 or by visiting lifemarriageretreats.com.