Only a limited number of couples will have the opportunity to work with LIFE's founders, Gerry and Margo Dye in this, the best marriage retreat with the most innovative and effective program in the industry. Everything about the LIFE Marriage Retreat is uniquely designed to help you meet your relationship objectives.
As you make the commitment to create the relationship of your dreams, you deserve to ask yourself three crucial questions:
How can you create lasting relationship change and a new "way of being" in you and your partner as opposed to settling for short term band aids?
---
1. The most crucial question you must ask yourself as you select your best marriage retreat is, "What relationship results are we seeking in a marriage help program?" This must be answered from your own heart, not from a one-size-fits-all program description.
We encourage couples to set their objectives high, because the results you and your partner are truly committed to are what you will achieve at a LIFE Marriage Retreat.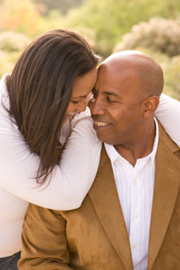 Couples that have experienced this premier marriage retreat report:
A deeper understanding of and appreciation for their partner and their marriage
A growing sense of peace and security as trust is earned and exercised
More meaningful and effective communication that leads to real relationship growth and a sense of team
A greater awareness of and loving concern for the well-being of one another
A shared vision for the future, and plans to help bring that vision to reality
An ability to deal effectively with the challenges of the past, then set them aside and focus the relationship energy on the opportunities of the present
A warm and fulfilling emotional and physical intimacy
An understanding of how their marriage relationship impacts their own self esteem and their success and joy in all areas of life
A greater ability to deal lovingly and effectively with other family members

Is this the type of foundation you want for your marriage? Do some of these results resonate in your heart? Then ask yourself question #2…
---
2. How can you create lasting relationship change and a new "way of being" in you and your partner as opposed to settling for short-term band aids?
It is relatively simple for a couple to develop a temporary sense of euphoria at a seminar, retreat, or even just a weekend away. But through this best retreat experience LIFE is committed to helping couples create lasting change and a lifetime of relationship growth. We achieve these objectives by being consistent in our dedication to the Training Retreat principles we have developed:
Time: Meaningful time spent together is a key ingredient in couples reconnecting and feeling the relationship regain the traction and magic it might have been missing. You will be astonished to find where four focused days can take you.
Place: Special places of peace, beauty, and positive energy help create an environment where healing occurs, communication flourishes, and trust grows. Location does make a difference. Learn More about our Locations.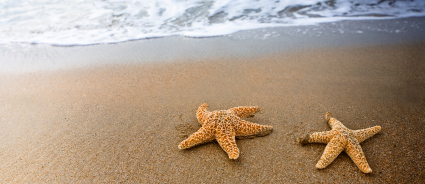 Learning: Discovery and internalization of the principles and skills that define every successful relationship and life of meaning, delivered through the finest curriculum and innovative experiential training and coaching processes. Move beyond the relationship "to-do" list to a new way of being. Learn More about Curriculum.
Support: Personal support through private sessions during the Retreat, and post-Retreat coaching further contribute to continued accountability, permanent change, and ongoing growth in the relationship. Learn More about LIFE AfterCare.
Commitment: Your commitment to the relationship combined with LIFE's commitment to serve you unlocks reservoirs of strength and wisdom and ensures your success.
Once again, what is your heart telling you? Are these the types of surroundings and personal engagement to which you respond? Then ask yourself the final crucial question…
---
3. How is everything brought together to create the pleasurable and fulfilling experience of a lifetime for you and your partner?
Every detail of a LIFE Marriage Retreat is carefully created and managed to help you achieve your loftiest Retreat and relationship objectives even as you enjoy the relaxing pleasures of a beach or mountain escape: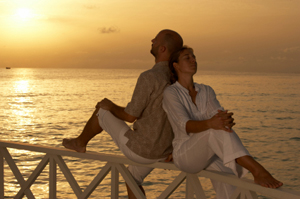 Attendance is limited to just a few couples at each Retreat. Limited numbers provide the perfect balance of group synergy and plenty of private session time and attention.
The Retreat is hosted in beautiful facilities where each couple enjoys fine dining and their own private bed/bath suite. Peace will fill your entire being.
Pricing is all-inclusive. You focus on your relationship and the Training Retreat experience while LIFE takes care of everything else. Accommodations, dining, activities, training, and post-Retreat coaching calls are all included in one reasonable price. Learn More about all-inclusive pricing.
Most importantly, experience the feeling of being served by people who deeply care about you and your relationship. We view every couple with whom we work as being of infinite worth and infinite potential, and we treat them accordingly.
Experience how this level of warmth and safety can feel, and what this Retreat can do for your relationship.
So, is a LIFE Marriage Training Retreat right for you? If you and your spouse are committed to creating a relationship of peace and joy that fulfills the needs and lofty dreams of you both, then yes, we are the partner to help you reach that higher ground, and our best Retreat is the vehicle.
---
Learn more about a LIFE Elite Marriage Training and Retreat | Registration Information | Contact Us